Outlast is redefining insulation
Outlast used Aerogel and the most innovative processes to develop the very thin material AERSULATE®, which surpasses common types of insulation in many respects and has impressive properties:
Space miracle
Characteristic for our AERSULATE® textiles is their low thickness at highest performance. While conventional insulation materials usually achieve their functionality through increased thickness, AERSULATE® products are true space miracles. Materials as thin as 1-2 mm can provide excellent insulation. This offers completely new potentials.
Top Performance
AERSULATE® products have an impressive thermal resistance. The German Institutes for Textile and Fiber Research Denkendorf (DITF) determined the following Alambeta key figures:
| Material | Alambeta-Value |
| --- | --- |
| Non-Woven without AERSULATE® | 20,4 |
| Non-Woven with AERSULATE® | 45,0 |
Result: When comparing identical non-woven substrates with and without AERSULATE®, Outlast Technologies achieves an increase in thermal resistance of more than 100%.
No problem with compression and humid conditions
Studies show that when AERSULATE® products are exposed to the thermal influence of a block of ice, they can keep away the cold significantly more than identical materials without AERSULATE® technology. Under pressure and/or humidity, this effect even increases.* Of course, similar effects will be seen when exposed to heat.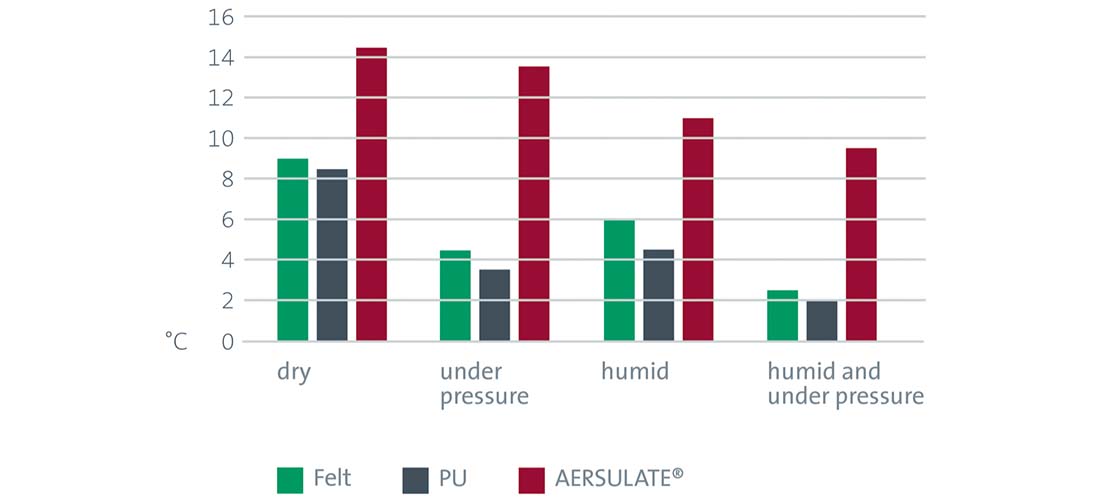 Additional properties
Our new high-performance materials also reliably resist boiling water. With a glove made of 1mm thick AERSULATE® you can easily reach into boiling water without scalding yourself. AERSULATE® not only insulates perfectly, it is also 100% water-repellent and very breathable. It also can be equipped with additional flame-retardant properties when requested.
Carrier Materials
We offer a wide variety of carrier materials, ranging from nonwovens and felts over multiple composite systems. The potential for AERSULATE® is immense.
Further processing
AERSULATE® materials are extremely robust and resistant but can be further processed very easily in existing manufacturing processes.
Sustainability
Aerogel is made from quartz, the base material of sand, and is therefore harmless to health and environment. Aerogel and the AERSULATE® product range are Made in Germany, guaranteeing the highest environmental and safety production standards.
* We will be happy to send you detailed information on further measurement results and the specific test setup if you are interested.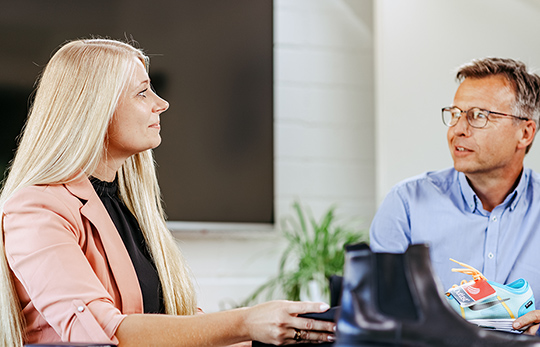 Benefit together with us from AERSULATE® and its exceptional properties.
Contact us now! We look forward to discussing your personal application with you.