Market leader for over two decades
Outlast is the world leader in solutions relating to proactive heat management and a recognized specialist in this field. No other provider has more experience here and offers such a diverse product range for almost every textile application. This means that a tailored solution can be found for virtually any client. It is also unique that our Outlast® thermo-material has been distinguished as "Certified Space Technology™" and offers the option of using this for promotional purposes.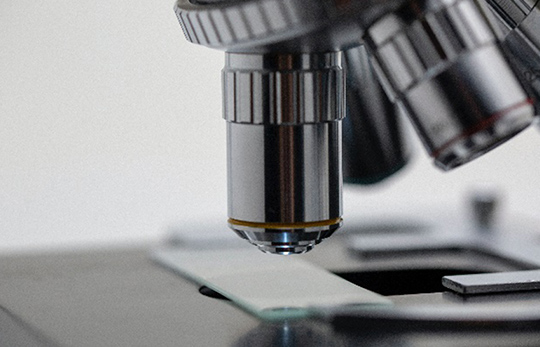 Innovation
All of the development work takes place in the company headquarters in Heidenheim. An experienced development team impresses again and again with its wealth of ideas and state-of-the-art high-performance materials. AERSULATE® was created as part of this creative workshop and is redefining insulation. To the best of our knowledge, there is no comparable material anywhere in the world that has such high insulation values with the lowest space requirements and weight while also being hydrophobic and insensitive to pressure.
Transparency is a top priority for us
Responsible business is a steadfast cornerstone of our company philosophy. We select each Outlast manufacturing partner around the world carefully according to the highest quality criteria.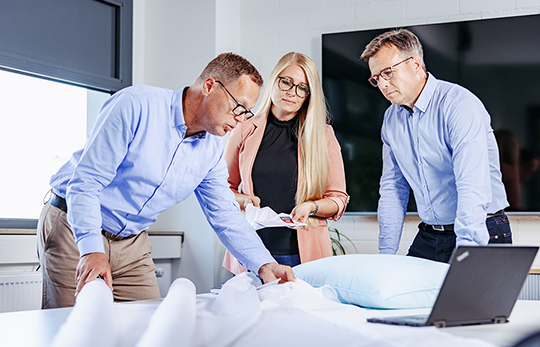 Strong partnerships and regular communication ensure that our partners not only produce the highest quality Outlast® products, but also fulfill the highest environmental, human rights, and working conditions standards. An important prerequisite for making Outlast® truly feel good for everyone.
It goes without saying that you will receive all of the corresponding certificates for your Outlast® materials. In this way, we help you to act as a responsible brand manufacturer and make your textile value creation chain as transparent as possible with regard to all Outlast® components.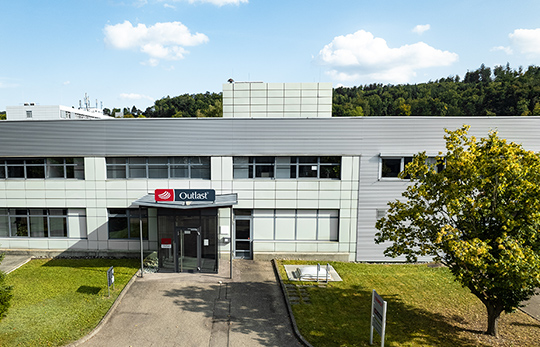 The majority of the Outlast® products are "Made in Germany"
A large proportion of our product range is manufactured in Germany. For instance, most Outlast® items for the bedding industry are "Made in Germany". Our AERSULATE® products are also produced entirely in Germany. In this way, we guarantee flawless quality and the highest social and environmental standards.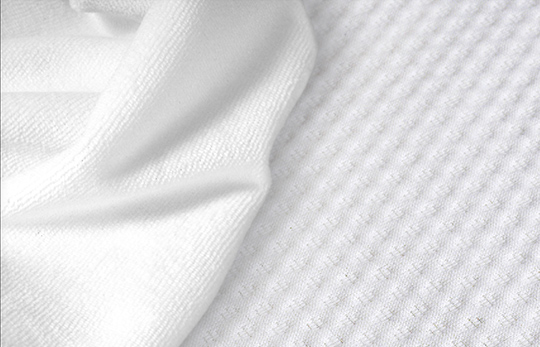 Quality based on conviction
The same high quality standards that we ensure for our products we also apply to our own management processes and internal business processes, and they are also continually improved. Clients and partners of Outlast Technologies GmbH can trust in an efficient, structured company certified according to ISO 9001:2015.
download certificate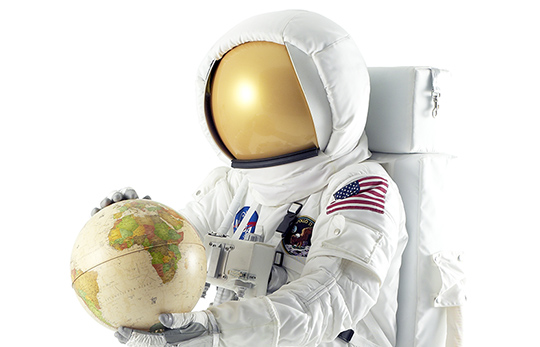 Outlast values for a good future
We pay special attention to ensuring that our innovations go hand-in-hand with our own mission to make the constituents and processes of our technologies more sustainable.

Find out more about sustainability at Outlast.