Become an Outlast partner
One of the many reasons for the success of Outlast are our successful partnerships around the world. Whether a licensed brand manufacturer or certified Outlast textile supplier – we maintain our business relationships and promote an open, constructive dialog.
The Outlast licensing system
We marketed our patented technology for temperature and moisture management to strong, innovative brand manufacturers that would like to pass this extra comfort on to their customers. As a basis for this, we work with a licensing model that assures you reliability and support. At the start of each new partnership, we always enter into atrademark licensing agreement (TLA) with our clients. The license incurs no additional costs and comprises the following benefits:
The possibility of using the Outlast® brand for promotional and communicative purposes
A globally consistent brand that offers consumers orientation
Support for your functional product claim
You bring reliable functionality onto the market with defined, controlled product requirements
Legal certainty when using the Outlast® brand
"Feeling Just Right" as an Outlast business partner
We want a trusting, sustainable working relationship with you and believe that constant, open communication and mutual support determine business success for both parties.
Alongside the strong Outlast® brand and innovative, highly functional technologies, we offer our licensees and manufacturing partners: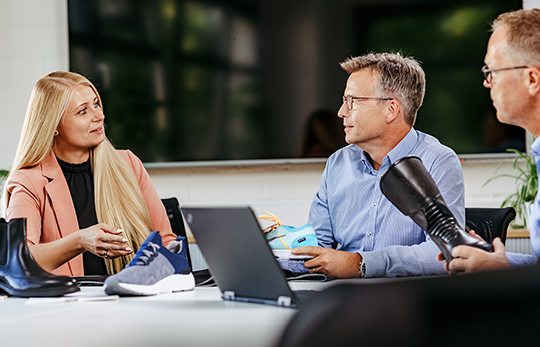 A matter of trust
Outlast has been the leader in the development of proactive heat and moisture systems and their application solutions for end products for over two decades. We are an experienced and recognized specialist in this field. With our AERSULATE® products, we also offer reliable and safe applications within insulation. This is why hundreds of partners and clients trust the brand and the company Outlast.
"After working with Outlast Technologies and its team for many years, it is clear that they not only care about the growth and success of our company but that Outlast also develops products and technologies that improve everyday life and make it easier for end consumers. We look forward to continuing our partnership with the aim of making the world a more restful and comfortable place."
Willy Van Dehy, Marketing & Development Slumber Cloud, USA