Increased comfort for medical products
In which area could our technology be more sensible for a balanced microclimate than in medical applications?
Outlast supports successful treatment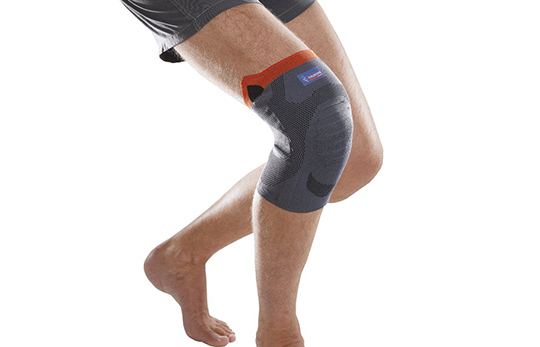 Comfort is an essential criterion whenever patients need to use orthotic or prosthetic devices, supporting bandages, or similar. It can even determine the success of treatment and healing processes. To prevent overheating, blisters, and wounds, these medical products have special designs and use unique fabrics and materials. The proactive heat and moisture management from Outlast helps to increase comfort when wearing, sitting, or lying, and so also boosts the acceptance of various orthopedic products.
Where can Outlast® thermo-technology be used?
Seats and cushions for wheelchairs
Support bandages
Interior linings for orthotic and prosthetic devices
Medical seats and mats
And much more...
Contact us and we will advise you on your project!
Outlast® thermo-technology in use
Heel relief for increased comfort
A heel pressure injury caused by patients spending long periods resting can greatly impair mobility and quality of life and lead to secondary complications. The Mölnlycke Z-Flex heel boot was developed to lift the heel, while the thermally regulating material from Outlast helps to increase comfort.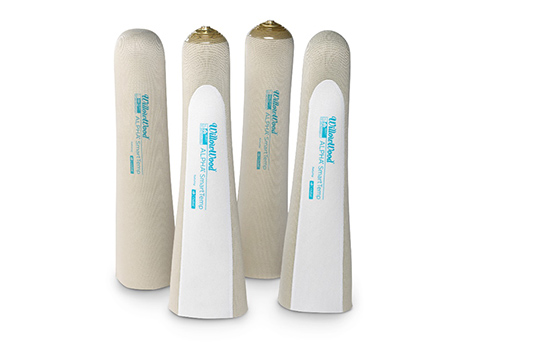 Increased quality of life due to reduced sweat production
WillowWood® manufacturers liners for optimum socket adaptation. The Alpha SmartTemp liner features the heat management technology from Outlast and can regulate the temperature. The absorption and storage of heat delay the start of sweat formation. The reduced moisture on the skin lessens friction and increases safety and comfort in the liner. The release of stored heat as the body cools allows the liner to stabilize the temperature of the skin throughout the day.