Footwear
Almost every shoe manufacturer aims to design a quality shoe that is stylish, comfortable, and functional all at the same time. Outlast® thermo-technology can help you to combine these criteria. We offer you efficient heat and moisture management that reduces blisters and increases comfort, without forcing you to dispense with style and a modern design.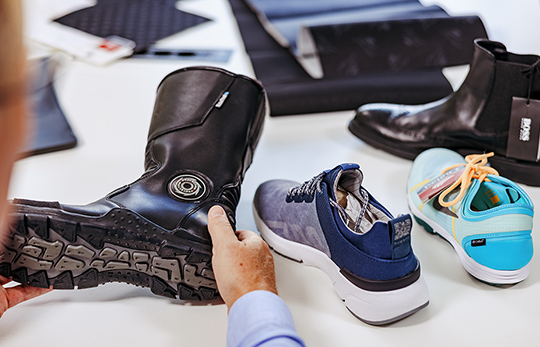 Wohlfühlatmosphäre für den Fuß
Outlast® Thermo-Technologie reagiert proaktiv auf eine sich ändernde Fußtemperatur und ist in der Lage, Wärme aufzunehmen und zu speichern. So kann signifikant Schweiß und Geruch reduziert werden. Outlast liefert die Lösung für mehr Komfort und gesündere Füße über den ganzen Tag hinweg.
Von Socken und Einlegesohlen über Sport- und Businessschuhe bis hin zu Arbeitsschuhen und Sicherheitsstiefeln – die für die NASA entwickelte Outlast® Thermo-Technologie lässt die Füße Ihrer Kunden aufatmen.
Where can Outlast® thermo-technology be used?
Shoes of all kinds
Rubber boots
Insoles
Socks
And much more...
Ask us! We will be happy to advise you on your footwear project!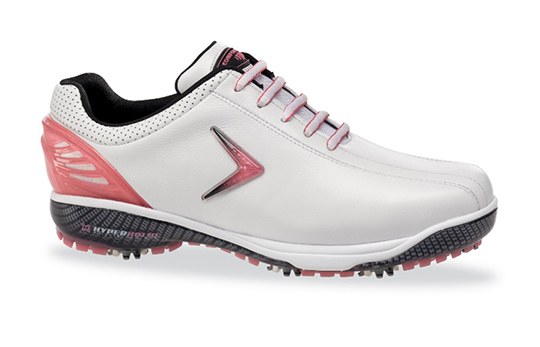 44% less sweat in the shoe
In a golf shoe, constant movement and a generally only moderate ventilation system cause excess heat and sweat to develop, which leads to blisters and odor.
Golf shoes equipped with Outlast® thermo-technology can reduce sweat production by up to 44%, contributing to drier feet and a feel-good climate in the shoe – no matter whether you are currently practicing your putt or playing a full 18 holes.

Outlast® thermo-technology in use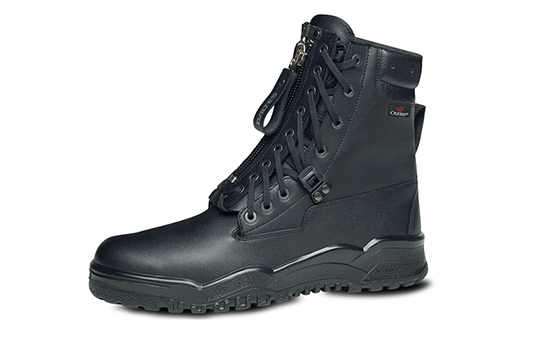 Feedback about the Baltes safety shoe
For Baltes, Outlast is a long-standing and important partner, as comfort is a priority in our shoes and boots. Baltes manufactures shoes in the Mondopoint multi-width system for a perfect fit. Our models are offered in various widths for each shoe size. The Outlast® lining gives us temperature comfort in addition to the comfortable fit. And this in an area that often gives people problems: freezing or sweaty feet.

Shoe wearers notice when their feet are having a temperature problem with the footwear. If the shoes and their upper material are closed, summer or significant physical effort lead to sweaty feet. That there exists an innovative technology that needs no ventilation openings in the shoe is not widely known. Baltes' safety shoes and fire service boots with Outlast® lining materials increase the temperature comfort in the shoe without any safety-relevant restrictions for the personal protective equipment.
Mark Wellner, CEO, Th. Baltes Schuhfabrik GmbH & Co. KG, Germany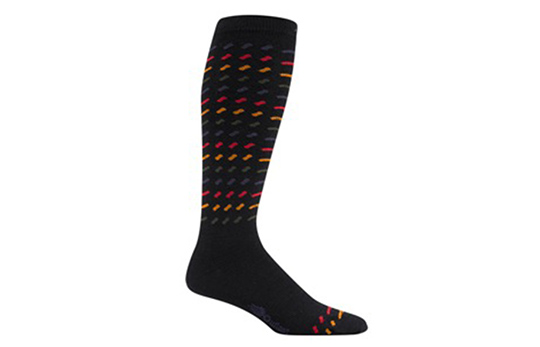 Wigwam generates innovation boost with Outlast®
For over 109 years, Wigwam has stood for socks of the highest quality, as well as for a company philosophy characterized by values and integrity. Wigwam faced the challenge of asserting itself against 115 direct competitors in the sock industry. It was able to functionally enhance its own products by equipping them with Outlast® thermo-technology. At the same time, an important way of setting itself apart as an innovator and market leader in a competitive environment was created.
Read case study