How the Outlast® thermo-technology comes into your product
How the Outlast® thermo-technology is used on a case-by-case basis can and must be decided based on the end product and product properties. The approach is naturally different for a safety shoe than, for instance, for underwear. In the case of the shoe, an Outlast® coating had to be found for the inner material, whereas for the underwear our technology could be worked directly into the fabric.
There are generally four processes: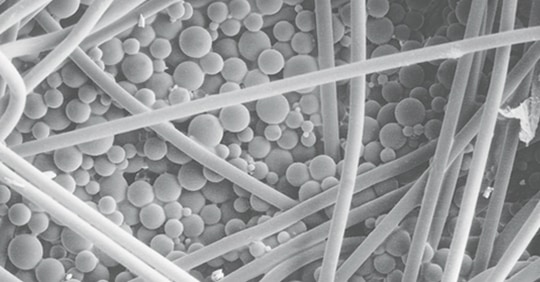 COATING
Fabrics coated with Outlast® thermo-technology offer a very high capacity to absorb heat. The microencapsulated natural wax is applied over the surface of textile carrier materials using intelligent printing coating methods. Outlast offers a wide range of coated materials here, which are used as linings in bedding, clothing, and shoes.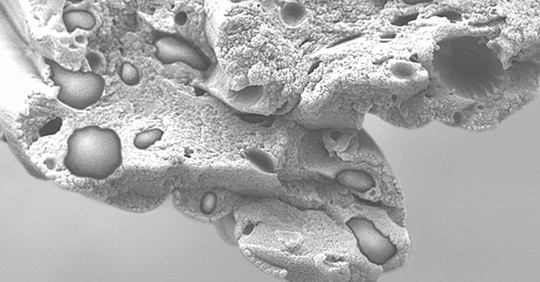 FIBERS AND YARNS
The microencapsulated natural wax is embedded directly into fibers here, which can be spun into yarns and then knitted or woven. Outlast® fiber applications are suitable for products that are worn directly against or very close to the skin (underwear, shirts, etc.). They can also be used as fiber filling for duvets, pillows, jackets, etc., as well as down, natural fiber, or synthetic fiber mixtures.
OUTLAST® MIC
Outlast® Matrix Infusion Coating (MIC) is a special process in which the textile surface is printed with a wafer-thin layer of micro-encapsulated natural wax. The original properties of the fabric are retained. This process is ideal for large "next to skin" product ranges in which our brand partners want to use their own fabrics. Perfect for the active leisure and sports clothing market.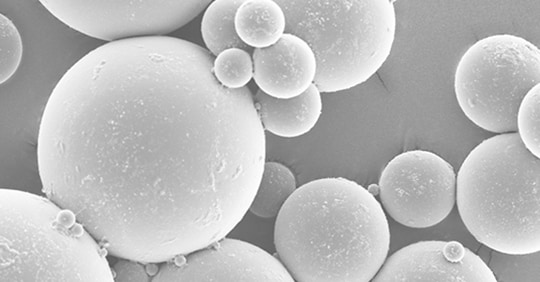 COMPOUND
In special cases, we also market our Outlast® thermo-technology as a compound raw material that can be used directly. Supported by our technical development engineers, manufacturers can use the Outlast® compound in their own finishing processes for specific projects, e.g., in spraying processes for foams or padding.
At the same time, working with you we ensure the functionality of the end products using proven test methods, creating reliability for you and your customers.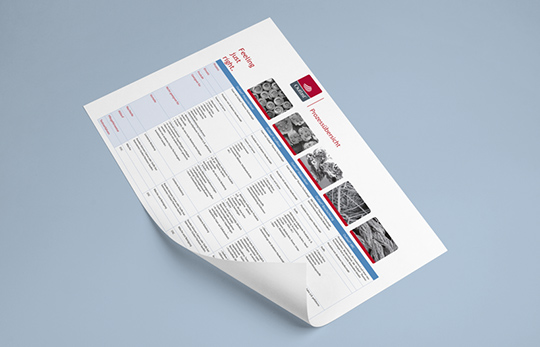 All processes at a glance
Fibers for socks, coated linings for jackets, foam for mattresses?
Our process overview gives you an initial overview of the processes offered by Outlast which integrate a high-performance, temperature-regulating functionality into a product.
Download application overview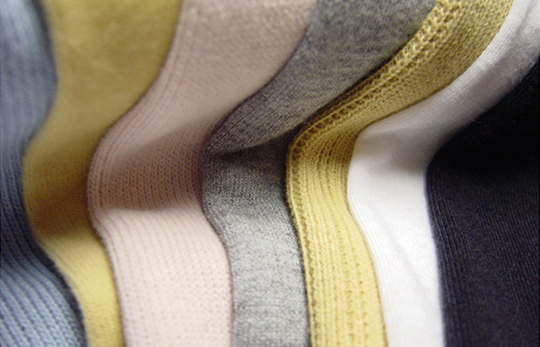 Functional and simple
Proactive heat and moisture management not only makes life more comfortable and provides a better temperature but is also easy to work with. The Outlast® thermo-technology...
is not subject to any color limitations
leaves existing textile or fiber properties untouched
can be applied to many common textiles
expands all these textiles with the benefits of active temperature and moisture management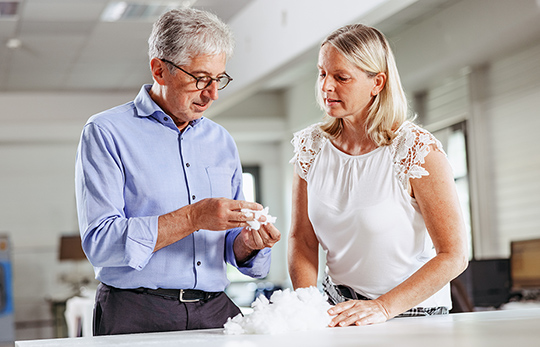 Tailored to your needs
We will be happy to provide you with individual, no-obligation advice. Create the basis for tomorrow's success today and get in touch with us!